The most expensive sales in the history of Borussia Dortmund: where does Bellingham rank? And Haaland?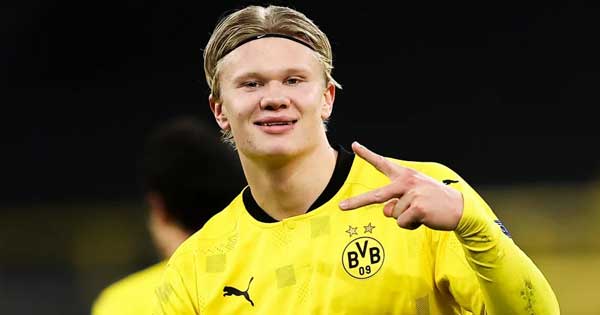 Borussia Dortmund has been characterized in recent years by attracting young talents and getting them to shine in the yellow squad and then selling them for a great price, thus earning a large financial amount. An example of this is the recent case of Jude Bellingham, who has signed for Real Madrid.
10. Abdou Diallo
We start this top with Abdou Diallo, who headed for Paris Saint Germain leaving 32.5 million euros in the coffers of the Bundesliga club
9. Mats Hummels
He is currently living his second stage at Borussia Dortmund. He went to one of the club's great rivals, Bayern Munich in exchange for 35 million euros
8. Mario Goetze
He also decided to head to Bayern Munich. Mario Götze left 35 million euros in cash.
7. Henrikh Mkhitaryan
The Armenian midfielder played for Borussia Dortmund and later went to Manchester United for 42 million euros. He currently plays for Inter Milan where he has been runner-up in the Champions League.
6. Haaland
The best nine of the moment. The Norwegian left for 60 million euros to Manchester City.
5. Aubameyang
The Gabonese forward was a banner at the time for Borussia Dortmund. Arsenal knocked on his door and paid 62.5 million euros for the striker
4. Pulisic
For 64 million euros, the North American player from Borussia left for what is today his current club, Chelsea
3. Jadon Sancho
Another player who set the course for the Premier League. We enter the top 3 of this list with Jadon Sancho who went to Manchester United in exchange for 85 million euros.
2. Jude Bellingham
In the most recent sale of Borussia Dortmund, Jude Bellingham has gone to Real Madrid in exchange for 103 million euros
1. Dembele's
The most expensive sale in the history of Borussia Dortmund. Ousmane Dembélé went to FC Barcelona for 140 million euros.