Latest PSG news: Kylian Mbappé wants to speed up his contract, Bernardo Silva is closer than ever and more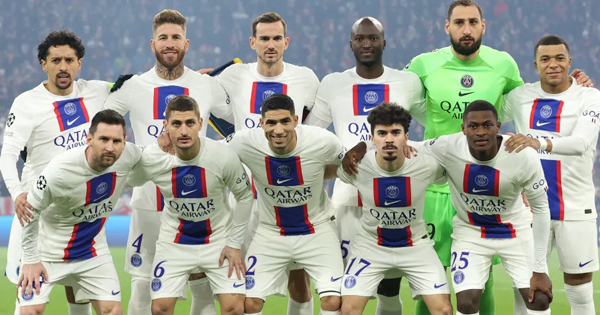 The PSG environment is full of rumors and interesting news that keep fans on edge and generate expectations in the market. We review the most outstanding news around the Parisian club.
1. PSG set Mbappé's price
According to ESPN, PSG would be willing to listen to offers starting at 150 million euros for Kylian Mbappé. Given the possibility that the player will leave in 2024 with the freedom letter, the club considers this amount as a lesser evil. However, if the interested party in signing Mbappé is Real Madrid, the price could be slightly higher due to the tense relations between the two clubs.
2. Gonçalo Ramos is in the orbit of the Parisians
Anticipating a possible departure for Mbappé, PSG is already looking for a guaranteed replacement. According to the Portuguese newspaper A Bola, the Portuguese striker Gonçalo Ramos has become a priority for the Parisian club. The addition of him could help mitigate the loss of Mbappé and keep the team competitive.
3. Marco Verratti by Bernardo Silva Is it a reality?
PSG has put Bernardo Silva, a Manchester City player, on the list of possible signings. Aware that Silva wants to leave the English club, the French team sees him as an interesting option. To avoid paying the 80 million euros requested by Manchester City, PSG would be willing to offer Marco Verratti as part of the exchange, who would fit the English team's style of play.
4. Kylian Mbappé would be thinking of recording a documentary of his last year in Paris
Despite having communicated his intention not to renew until 2025, Kylian Mbappé wants to continue at PSG next season, according to RMC Sport. He is even evaluating the possibility of making a documentary that records his last year in the French capital. The situation between the player and the club has turned into a complex game of chess that continues to intrigue fans.
5. Kang In Lee is closer than ever to signing with PSG
Kang In Lee, a talented Real Mallorca footballer, is getting closer to becoming a PSG player. Although there was speculation about possible interest from Atlético de Madrid and Premier League clubs, it has finally been confirmed that the South Korean will leave Mallorca to take a step forward in his career at the Parque de los Príncipes. His signing will further strengthen the PSG squad.