Eden Hazard: "I assure you that I'm still capable of being a professional footballer, my body can handle it"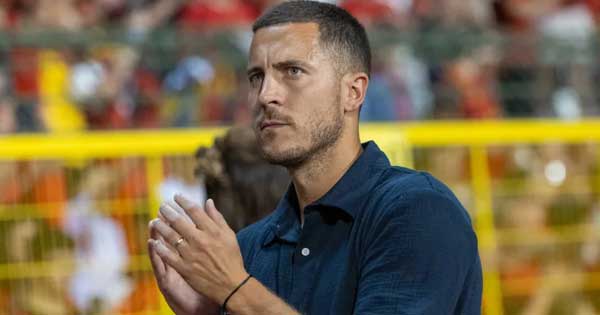 Real Madrid said goodbye a few days ago to what has been one of the worst signings in its history:" Real Madrid CF and Eden Hazard have reached an agreement whereby the player will be released from the club as of June 30, 2023. Eden Hazard has been part of our club for four seasons, in which he has won 8 titles: 1 European Cup, 1 Club World Cup, 1 European Super Cup, 2 Leagues, 1 Copa del Rey, and 2 Spanish Super Cups. Real Madrid wants to express its affection for Eden Hazard and wishes him and all his family the best of luck in this new stage".
After this sudden goodbye, the Belgian had the opportunity to speak for the first time on local Belgian television yesterday after the tribute that both the stadium and his own teammates paid him at halftime in the match between the Belgians and the Austrians.
"They made me very happy today, I felt a lot of emotion," said the former Merengue player. "This proves that I did a lot of good things. Only the three points were missing! Watching games is not something I like. As a player, you always want to help, so it's frustrating to be left out…".
On his future: "Honestly, I don't know yet. After these three difficult years, I just want to spend time with my family, go on vacation like everyone else…".
"It is true that in recent days I have read a lot about myself. And a lot of nonsense. Going to RWDM with my brother? I don't know if it's stupid, we'll see… I know I'm not giving you the answers you expect but, honestly, I still don't have them. Having said that, I assure you that I am still capable of being a professional footballer, my body can handle it. I have been resting for two or three years, I still have energy.