Does Lionel Messi play against Indonesia for the Argentine national team?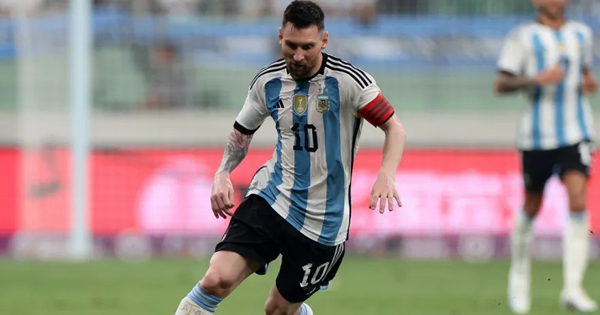 The Argentine team led by Lionel Scaloni beat Australia 2-0 in China, in the first match of the Asian tour carried out by the team led on the field by Lionel Messi, world champion in Qatar 2022: the "10" marked the first goal of the game at one minute, while Germán Pezzella put final figures in the plugin.
Many fans are wondering if the best player on the planet, who will play for Inter Miami in the United States starting in the second half of the year, will play the second match against Indonesia in that country, which will take place next Monday at starting at 9:30 a.m. in Argentina, in Jakarta.
Will Leo Messi play against Indonesia?
The 35-year-old footballer will NOT be present at that clash, since he agreed with the coaching staff led by Lionel Scaloni that he will take a vacation after a very eventful season, before traveling to the United States to join his new team at Inter Miami.
Messi will first travel to Europe and then settle in the Argentine Republic with his family, to take more days off and also to be present at the two farewell matches that will take place on consecutive days: Maxi Rodríguez 's in Rosario, on the 24th of June, and that of Juan Román Riquelme in La Bombonera, on the 25th of the same month.
The man who was a member of Barcelona and PSG is already on his way to the private plane that is waiting for him to travel with Nicolás Otamendi, who is a member of Benfica, and Ángel Di María, who must choose a team after being a member of Juventus, and with his man from confidence, Pepe Costa, who follows him everywhere.