Carlo Ancelotti could leave Real Madrid to coach the Brazilian team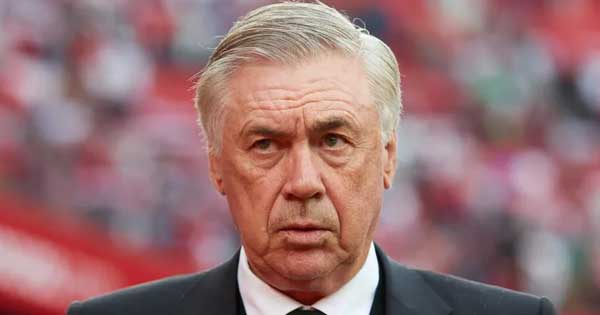 Ancelotti could be the new coach of the Brazilian soccer team, according to reports from the Brazilian Soccer Confederation (CBF) and the Globo group. After Brazil's victory over Guinea, rumors about hiring Ancelotti intensified. According to the sources, the deal is expected to be announced at the end of this month, with the Italian coach taking over in January or June 2024.
The president of the CBF, Ednaldo Rodrigues, has publicly admitted that Ancelotti is his main option to replace Tite, who left the position after the elimination of Brazil in the quarterfinals of the World Cup in Qatar 2022. Although Ancelotti currently manages Real Madrid, his continuity in the club does not seem to be an obstacle to his possible arrival in the Brazilian team.
The news has generated expectations and speculation among fans and the Canarinha players themselves. At a press conference, Brazil's interim coach Ramon Menezes praised Ancelotti's career and recognized that he would be a great addition to the national team. Some players, such as Lucas Paquetá and Marquinhos, also expressed admiration for Ancelotti but remained wary of the possible arrival of the Italian coach.
Renowned for his successful career at clubs such as Madrid, AC Milan, Chelsea, Paris Saint-Germain, and Bayern Munich, Ancelotti would bring his experience and tactical knowledge to the Brazilian team. His balanced playing style and his ability to adapt to different players and situations could be a great advantage for the Rio de Janeiro team. However, we will have to wait for his arrival to be officially confirmed and see how his relationship with the players and the existing coaching staff develops.